Ki ThoughtBridge is a Trusted Thought Leader in Adaptive Integrated Leadership Development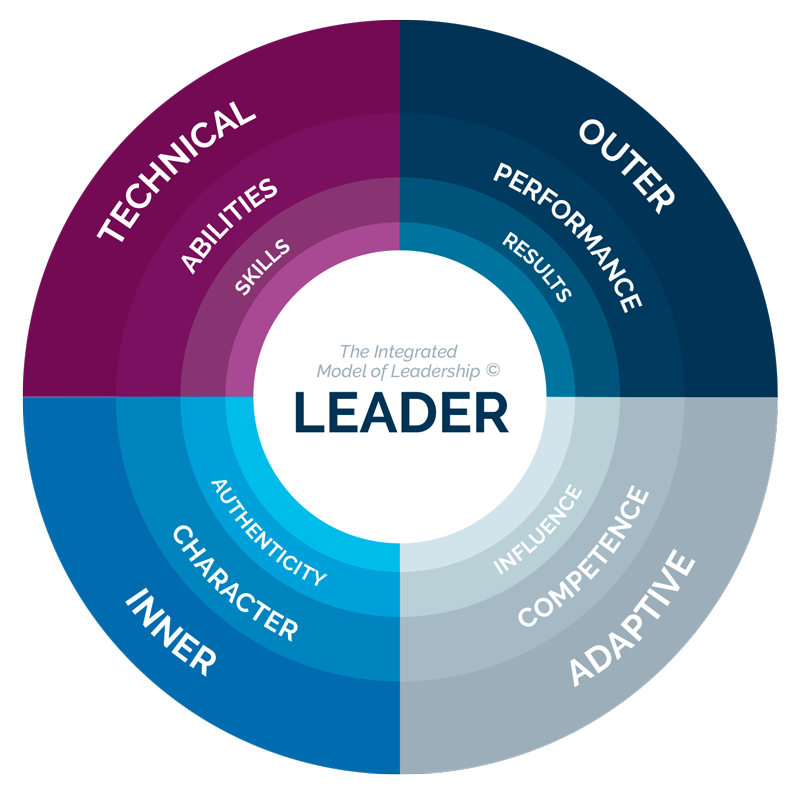 The Integrated Model of Leadership© is an experience in which leaders learn the importance of combining a range of skills with a capacity to see themselves and others, and read a larger reality truthfully as they work with indviduals, organizational and community systems.
Effective leaders bring technical and adaptive skills; and engage in inner and outer work.
Technical Skills are those in which the problem is clear and there is a clear solution.
Adaptive Skills are those in which the problem is unclear and there is no clear solution.
Inner Work is the development of self awareness.
Outer Work is the manifestation of an organization's vision, mission, values and purpose.