The Problem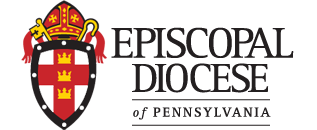 The Diocesan Transition Team in the Episcopal Diocese of Pennsylvania was formed to assist the transition and to lead change at the conclusion of the term of the Bishop Diocesan whose tenure had been perceived as particularly stormy, divisive, and marked by inhibition. In the wake of his departure, the Diocese began to recognize that it was beset with longstanding systemic issues of distrust and suspicion, as well as maladaptive behaviors and attitudes, and a high degree of reactivity. The composition of the DTT, including clergy and lay, mirrored the Diocese in these attitudes and behaviors, making it impossible for us to move forward on our own in positive and productive ways. The Diocesan Transition Team hired Ki ThoughtBridge as Consultants to work with them in achieving their goals.
The Process
The 14 member DTT was a microcosm of the divides, mistrust of multiple viewpoints within the Diocese. Ki ThoughtBridge began by working with the DTT and the Provisional Bishop to give them the tools to become an effective leadership team. They developed a vision and statement of the work while learning some of the adaptive tools of leadership. The DTT developed ground rules, a plan for the work and a process for communicating. Ki ThoughtBridge conducted a Training of Trainers (TOT) to equip members of the Diocese to use the adaptive skills and tools Ki ThoughtBridge had provided to the DTT in order to spread the work of healing and reconciliation throughout the Diocese. These trainers are now conducting workshops all over the Diocese. Ki ThoughtBridge also designed and conducted a survey for the Diocese by which they will be able to benchmark their progress.
The Results
After nearly two years of working in the Diocese, Ki ThoughtBridge completed it's work and the Provisional Bishop has authorized the formation of a committee to select a search committee to call a new Bishop. The work of healing and reconciliation will take time but in our work with clergy and lay leaders noted progress was made. Most congregants involved in the Ki ThoughtBridge process feel the Diocese is moving in the right direction.